Day Outing at Bheemeswari
Take advantage of the fine attributes of nature with a day outing at Bheemeshwari. Ringed by abundant jungles and the quiet River Cauvery that flows by, the surroundings make it apt to just unwind by the bounties of Mother Earth and revel in adventure too.
There is no dearth of activities to dive into. Some of them comprise zip-line, Burma loops, parallel walk, cat walk, elephant walk, rappelling, kayaking and coracle ride.
Kunti Betta Adventure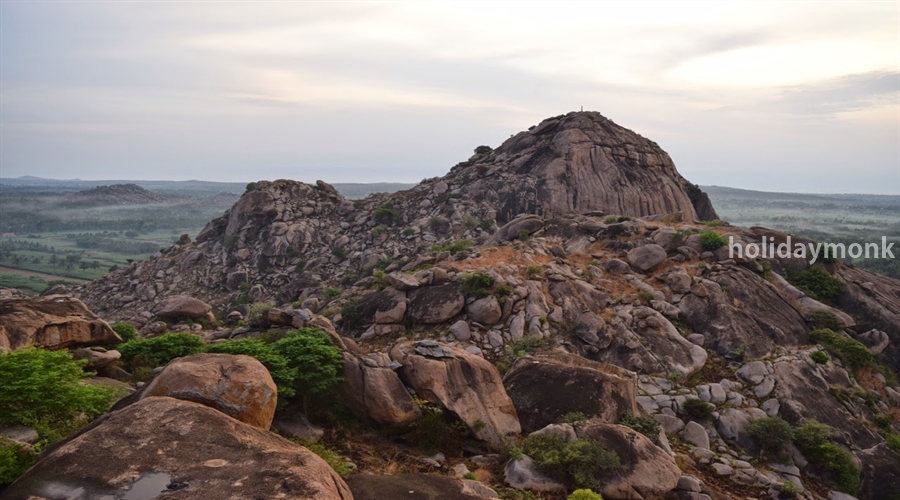 Around 122.6 km from Bangalore City, Kunti Betta spills many thrills. Situated in the charming town of Pandavapura, the place has gained momentum as a trekking destination.
For something offbeat, you can indulge in a night trek. Unravel the beauties of the nocturnal, spend great moments by the campfire and wake to first golden rays of the sun.
Anthargange Day Caving Tour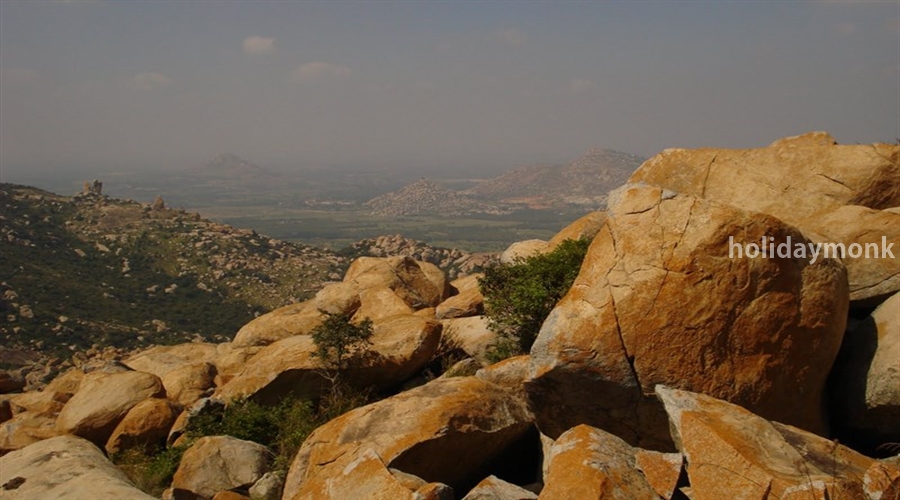 Haven't you ever wondered what lies within the deep depths of dark caverns? Forming the perfect setting for caving are the rocky outgrowths of Anthargange.
About 70 km from Bangalore, the topography is dotted with many volcanic rock formations and several natural caves. Unfold the mysteries of these when here. Other activities rock climbing and rappelling.
Night Caving at Anthargange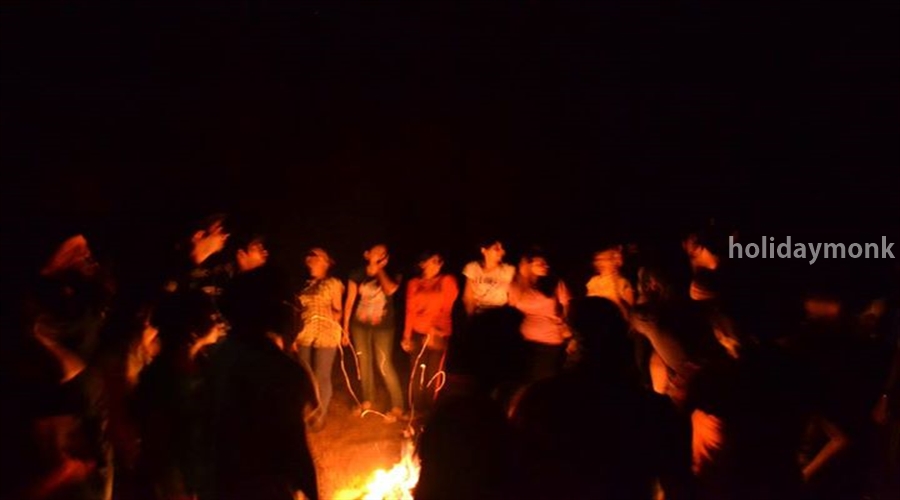 Located at about 70 kms from Bangalore, Anthargange is the trekkers heaven. The rocky hills formed due to volcanoes, and the numerous caves here, are any adventure traveler's dream.
A day trip to this place is the best option as there are several adventurous things like rock climbing, rappelling, trekking and caving that you can enjoy.
A night camp here could also thrill and exhilarate you, though you cannot light any fires. HolidayMonk not only recommends Anthargange as a location for your day outings, but also organizes activities here like rappelling and cave exploration.
Rappelling at Ramanagara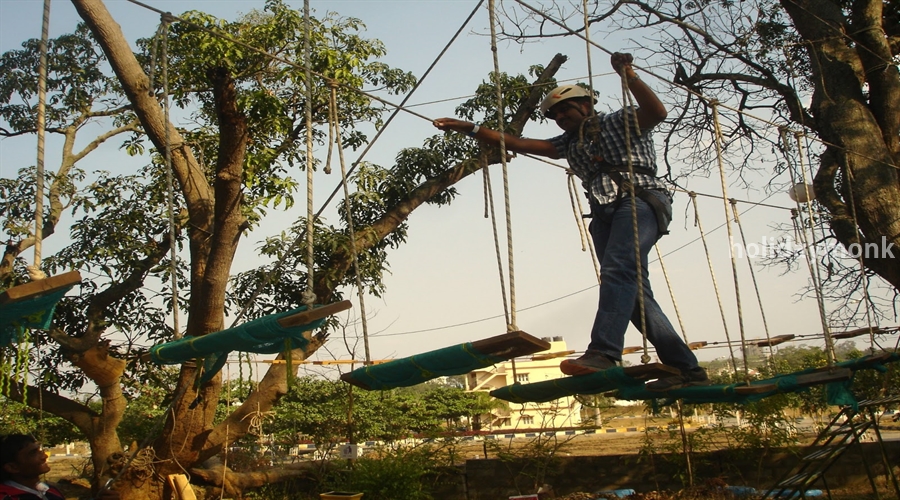 Ramanagara, a rock climber's dream destination, is quite famous and is ideal for one day outings. You can try high rope traversing, rappelling, bouldering and chimney climbing at the Ramanagara hills. HolidayMonk also organizes several adventurous activities at Ramanagara like Jummaring, rappelling, trekking, rock climbing and archery.
Several leisurely and team bonding activities can also be arranged as per your requirements. This, coupled with the magnetism of the rocky outcrop of Ramanagara should make this place ideal for a one day outing.
The places discussed above are just some of the hot destinations for one day trips. You can explore several new ones on your own, or call the travel desk at HolidayMonk to help you in finding out the best day outing activities and experiences in and around Bangalore.
Trekking in Savandurga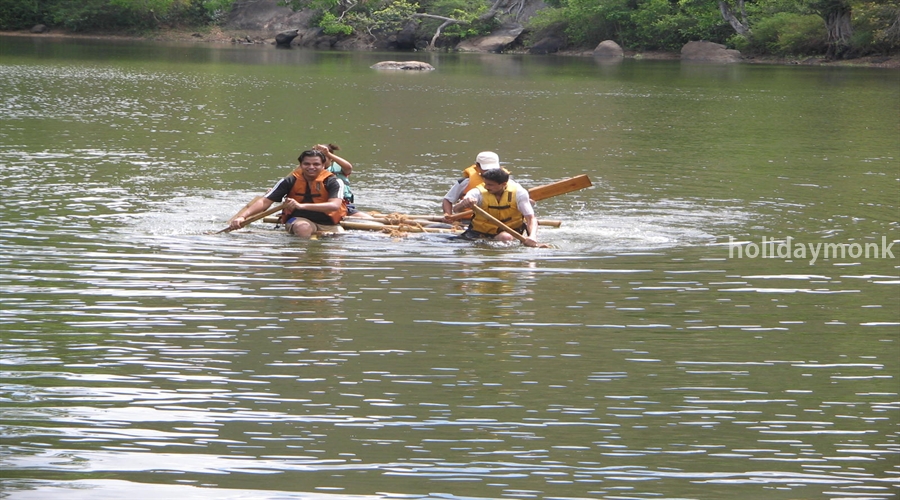 Around 60 km from Bangalore, the lofty hill of Savandurga is hailed as one of the largest monolith hills in Asia. Needless to say, it provides a great backdrop to undertake trekking. At the base of the hills are Savandi Veerabhadreshwara Swamy Temple and Narasimha Swamy Temple.
The winding pathways that lead to the places of worship are quite thrilling. The best time to go trekking here is during early mornings. The trails are relatively easier and can be undertaken by novices too. While moving up, you come across ruins of a fortress that was once occupied by the mighty Tipu Sultan.