Team Outing in Coorg
We conduct all types of corporate team outing from small corporate offices to large companies.
Coorg has earned itself the rightful title of 'adventure capital of Karnataka'. Located on the eastern edge of the Western Ghats, it has a diverse topography, with mountains, coffee plantations, thick forests, paddy fields and rivers. These form a suitable backdrop to a number of activities like rafting, kayaking, canoeing, trekking, camping and microlight flying. Base yourself at any one of the regional hubs listed below for your choice of activity:
Kutta: Serves well as base camp if you want to climb the Brahmagiri Peak, tumble down the white waters of the Upper Barapole River in a raft, or experience flying in a microlight. It is also closest to Bengaluru, if you are taking the Nagarhole route.
Kakkabe: Tadiandamol, the highest peak in Coorg, is just next door here. You can also indulge in kayaking or canoeing on the Kakkabe River, or book yourself for half-day adventure activities like quad biking and the jungle gym with Now or Neverland.
Kushalnagar: Pitch tents by the Harangi Dam and go kayaking in the still waters of the reservoir. You can also climb the Kotta Betta (the third-highest peak in Coorg).
Madikeri: Most central to all the regions; stay here for a total experience of Coorg. Explore sightseeing options around town, or indulge in your chosen adventure activity.
Team Outing Concepts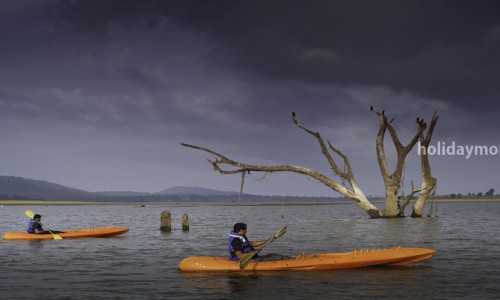 ---
Situated on the banks of the Kabini River, has a number of forestlands, steep valleys and forestlands. An ideal destination for a long corporate offsite.
Trekking
Wildlife Safari
Kayaking
Team Building Activities
---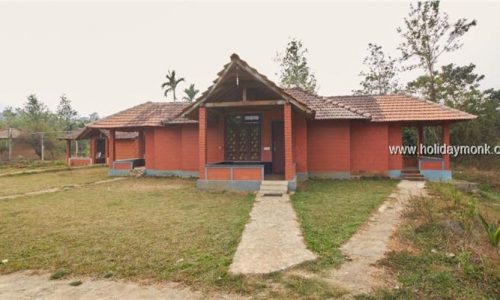 ---
Located beside Kakkabe river, this campsite is adjacent the highest peak in Coorg. Soak up the river-based adventure activities like white-water rafting, kayaking etc while you enjoy the serenity of the hills around.
Trekking
Wildlife Safari
Kayaking
Team Activities
Low Rope Course
---
Enquire for Team Outing to Coorg