Team Outing around Bangalore
We conduct all types of corporate team outing from small corporate offices to large companies.
Let's take a break that and ensure our time in finding out some of the best One Day team outing places in Bangalore for a great day ahead. The best thing is that if you are planning a one day team outing in Bangalore and are looking for a location that can give you maximum fun and entertainment then there are a lot of options for you.
The state of Karnataka is blessed with such a diverse terrain that it has innumerable destinations for short and long holidays. Take your pick from the list of places that we recommend for Bangalore team outings and have an enjoyable off-site with your colleagues.
If you are worried because you do not have many days at hand, then don't fret anymore. You needn't necessarily take a long vacation to refresh yourself. There are plenty of places in and around Bangalore that can help you get all the fun that you want.
Team Outing Concepts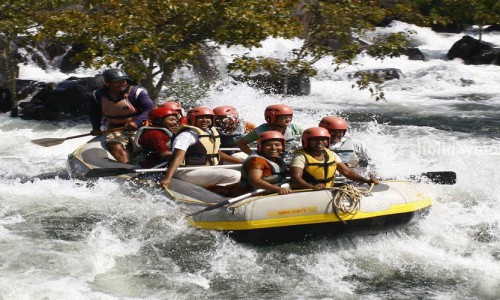 ₹1200.00
---
The campsite is one of the best in Bheemeshwari. Amidst nature, several fun and team building activities can be held here. Adding to the charm is the Cauvery River that is close-by.
Trekking on the hills
Rope Activities
Team Building
Jungle Survival Activity
Wild life expedition
---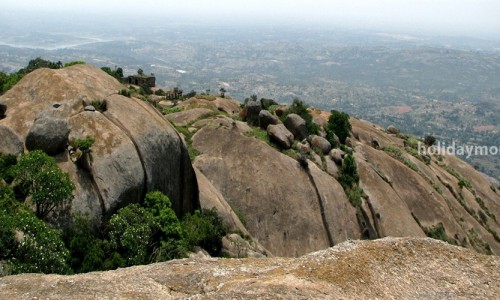 ₹1500.00
---
Ideal for different adventure and team building activities, this campsite is enveloped by several exhilarating trekking and nature walking trails, rock-climbing sites and elating activity zones.
Nature Walks
Jumaring
Rappelling
High Rope Traversing
Cave Exploration
---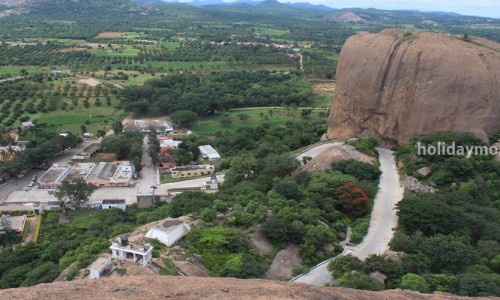 ₹1000.00
---
Ramnagar is a perfect destination for an exciting and adventurous team outing experience. The valleys of this getaway are surrounded by rocky hills on both the sides
Chimney Climbing
Trekking
Rappelling
Kayaking
Zip-line (Virtual river crossing)
---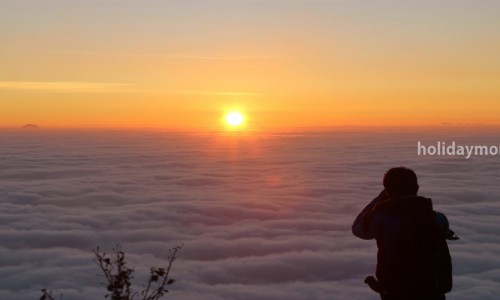 ₹800.00
---
This holiday, experience adventure like never before! Head for an exciting Skandagiri trekking and rappelling experience with your friends and family! Skandagiri, also known as Kalavara Durga or Kalwarbetta, is around 70kms from Bangalore and around 3kms from Chikballapura.
Trekking
Rappelling
Team Building Activities
---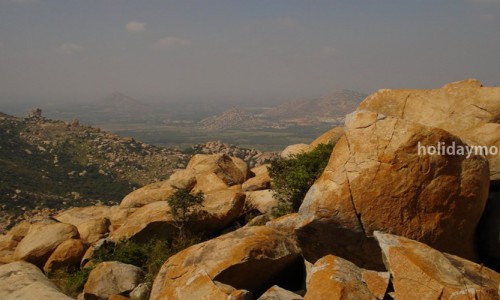 ₹1500.00
---
Touching a height of 1226 meters (4021ft.), the Anthargnge Hill is located in the Kolar district of Karnataka; 66 km from Bangalore. This rock-clad hill is jotted with several caves and is largely visited by the mountaineering enthusiasts.
Caveing Experience
Trekking
Rock Climbing
Team games
---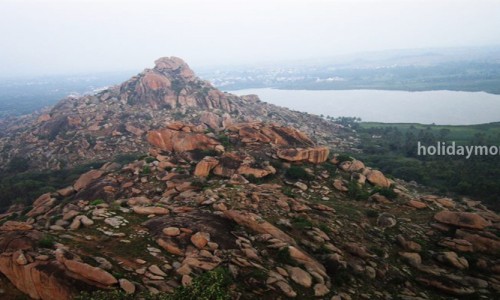 ₹900.00
---
Kunti Betta hill is a picturesque hill in the quaint town of Padavapura. Marked by the two hills at an elevation of 2882m, the Kunti betta trek is a 'must do' on a trekkers itinerary.
Trekking
Team Building Activities
---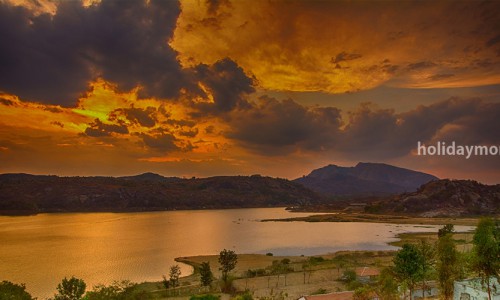 ₹2200.00
---
Ideal weekend getaway and is quite often thronged by visitors seeking a break from hectic work schedules. Team outing in Manchinbele is very popular as the suburb is clouded with an endless choice of team building and fun-filled activities.
Kayaking
Rafting
Shooting
Rope Traversing
Team Building Activities
---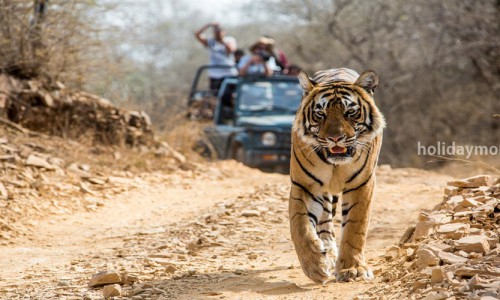 ₹4500.00
---
The vibrant and enchanting list of flora and fauna and the inviting atmosphere of this sanctuary makes it an ideal place for corporate team outings.
Campfire at night
The Moyar, the Kabini and the Nagur rivers
Wildlife safari
---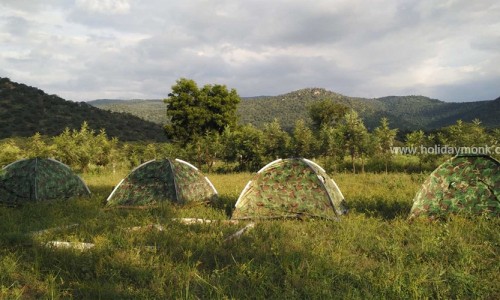 ₹2500.00
---
BR Hills Nature Camp is located between BR Hills and MM Hills and near by Cauvery river with easy access to the Jenumathi Falls.
Barachukki and Gaganachukki Falls
Jenumathi Falls
Padare Hills Trek
Rapling, Rapling and falls climbing
---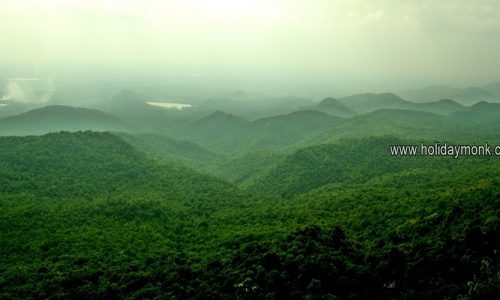 ₹1000.00
---
Our camp is located between BR Hills and MM Hills and near by Cauvery river with easy access to the Janumathi Falls. One of the unexplored area in the Karnataka so we can feel the silence and Jungle and typical forest village.
Trekking
Fishing
Coracle ride
Camping
Team Activities
---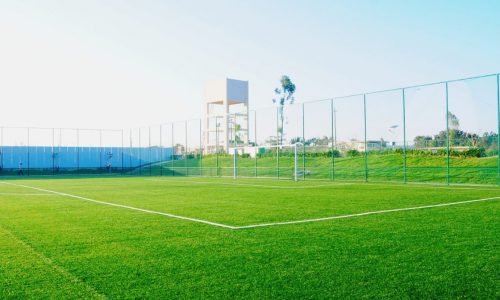 ₹1500.00
---
Need some inspiration for your next company or team building? Then this Amazing place at Bangalore for Corporate Team Building and a Day Outing amidst nature for Sports is waht you looking for. Think outside the box and build rapport with fun HolidayMonk team-bonding outings that include everything from thrilling to friendly games of competition.
Great Football Turf
Badminton
Swimming
Cricket
Tennis
Squash
---
Best Resort in Bangalore For Team Outing – 2020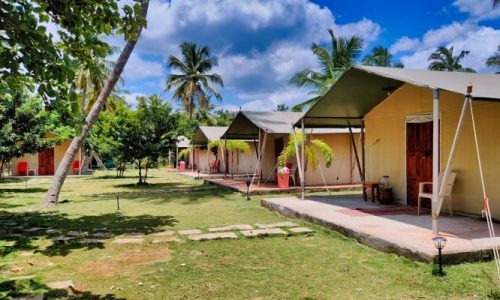 avg/night₹2099.00
The Gari Resort is a place with gardens, groves, trees and never ending chirping of birds. No matter how young
Book with us to experience most out of your team outing. We will help you in choosing the venue and arranging the activities and food to satisfy the guests.
Enquire for Team Outing to Bangalore