Team outing is one such activity which helps individual to develop team spirit, bondness and participation spirit into various activities. Corporates can also participate in team building activities and can plan for day outings near Bangalore. Various luxurious resorts are available with full of amenities where they can conduct meetings as well participate in various group activities like cricket, valley ball, basket ball, camping etc.
In the current trend of year 2023, we recommend The Gari Resort and Bana Resorts (Avail best offer from HolidayMonk)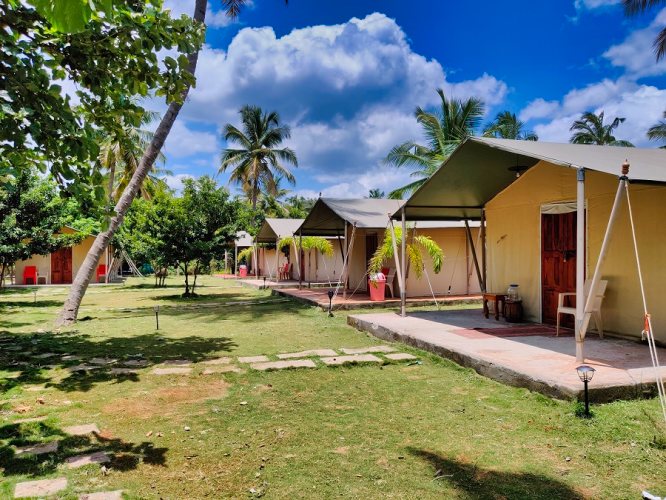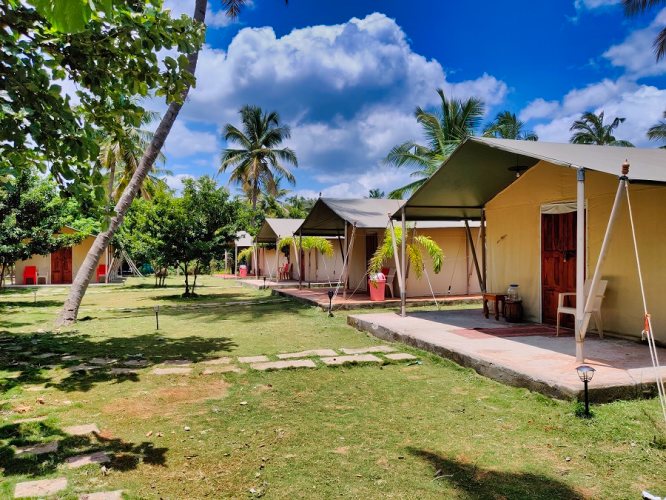 The Gari Resorts – The Gari is a place with gardens, groves, trees and never-ending chirping of birds. No matter how young or old, The Gari is a place very special for you. Offers acres of greenery, quiet, peace, tranquility and a range of activities that will engage you totally. Unique destination for outdoor weddings or events with a provision to create themes and designs that can be varied to suit your every need befitting the occasion.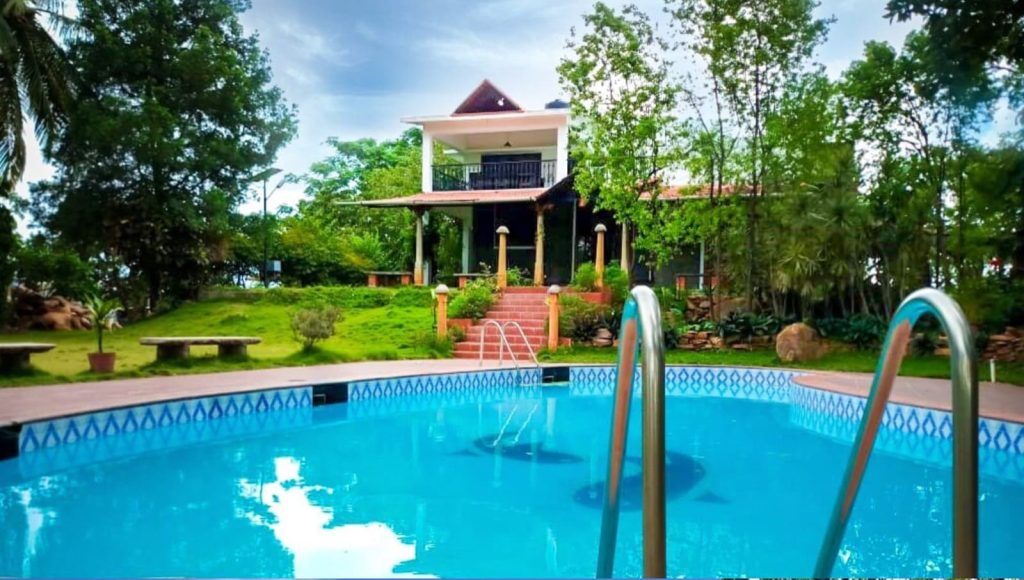 Bana resorts in bangalore with activities and night stay ,for a memorable getaway. With a focus one day resorts, Bana Resorts provides a range of engaging experiences amidst nature.
Enjoy adventure sports, refreshing swimming pool, and games like cricket and archery during the day. As the sun sets, unwind in cozy accommodations for a relaxing night stay. Whether it's a family outing or team building, Bana Resorts promises a delightful escape with day activities and comfortable overnight stays in the heart of Bangalore's scenic beauty.
The day is still not over. The Bana Resort has all you need for the ideal team outing in Bangalore at a reasonable price. Come to the BonFire night and dance to the Rhythm of the music.
Day out in Bheemeshwari Jungle Lodges is simply awesome as it is situated 100 kms from Bangalore. This resort is very scenic filled with various indoor activities and outdoor activities. For corporate team outing this place is really advisable. Various kinds of adventurous activities like river rafting, kayaking, mountain biking, ziplining etc can be performed.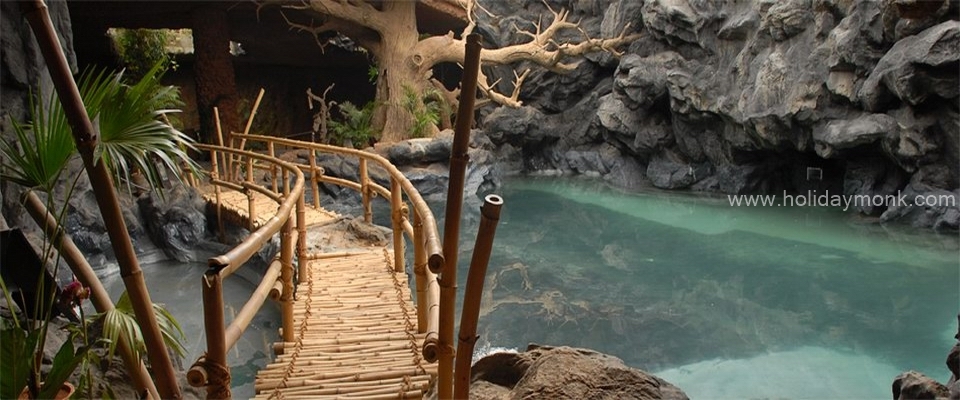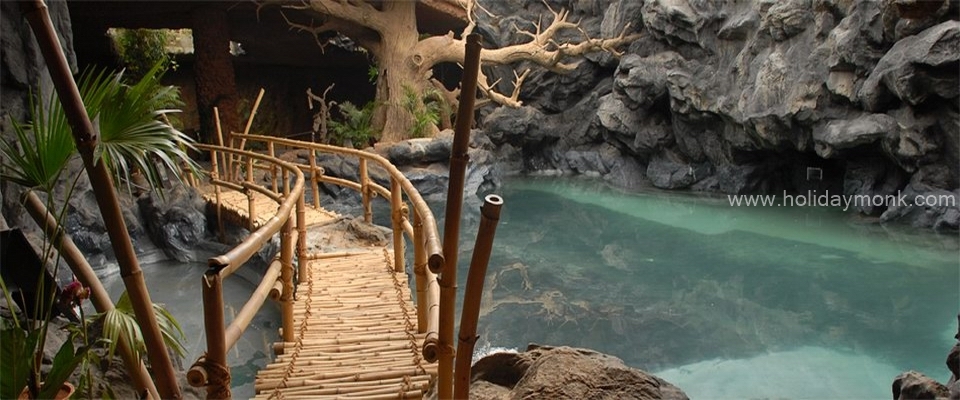 Other best places to visit for one day team outing near Bangalore can be Guhantara Cave Resort. This resort has 20 rooms, has conference hall Samvaada, Lounge bar as Madhushala, restaurant Sambhojana. Various eye catchy activities like Tunnel Trekking, Archery, Beach Valley Ball, Bicycle ride, table tennis, Zorb ball etc.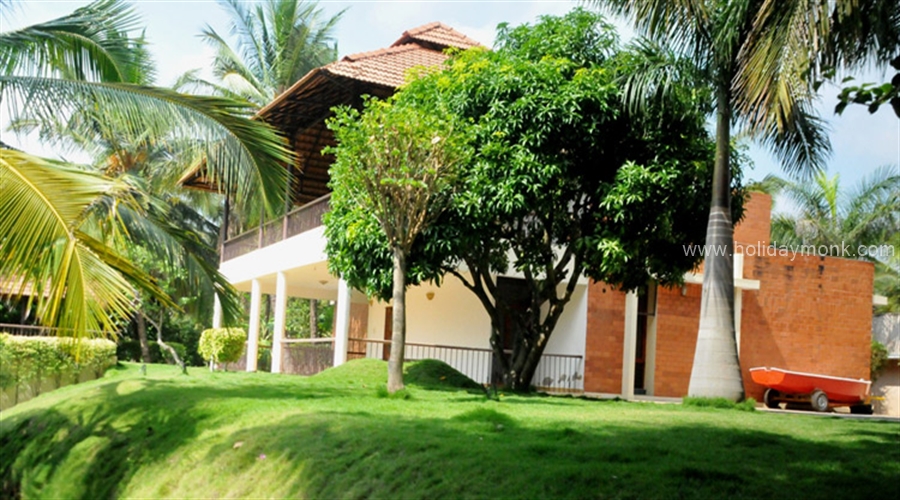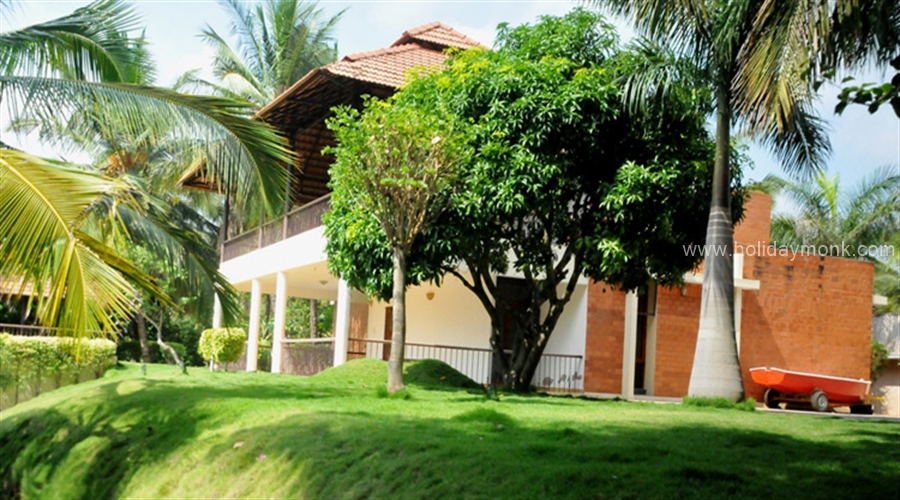 Urban Valley resort is another place near Bangalore which has various activities of corporate team outings. This resort is located near Art of Living Panchakarma Yoga Ashram Vaderahalli village which is 5 kms from NICE Intersection. From Bangalore it is just 45 mins drive. The urban valley resort is full of adventurous activities like ATV bike, Paintball, swimming, Kayaking, rope activities, rain dance, bonfire, DJ music.
Day out in Confident Amoon Resort is also very good option for outdoor team building activities. The entrance of the resort has world's largest Egyptian statue "Boy Pharaoh of Egypt" Tutan Kamun.The resort has representation of 9 Hole Golf Course designed by Golf Designer Ron Fream. This resort also has Day and Night Cricket stadium. It has dome shaped discotheque and 75 nos of rooms which can accommodate 200 number of people. This lovely resort has 24 live swimming pools. Day outing in this resort is adventurous.
Mango Mist Resort is very scenic place for corporate one day team outing. For team building activities this resort has various options like Quake walk, Zumaring, climbing, valley ball, cricket Foot ball badminton etc. It has Live Barbeque with music, Fish spa, in house DJ.
Another team outing places can be Wind Flower Prakruti. It is situated near Devanahalli airport. This resort encourages both family outings and corporate outings. Various team activities and corporate off shore meeting along with product launch can be organized effectfully. Corporates can even look for Jade Vanani which is filled with greenery and luxurious amenities, pool, lounge area, place of social activities. For business deals Park square Resotel is also very welcoming. It has 33 acres of landscape gardens, bamboo groves, spacious rooms and all modern amenities.
The Park square Resotel is just 18 kms from ITBP from Doddaballapur off Chintamani road Hoskote, Bangalore. For corporate events and meetings it is the best place. The Park Square Resotel has Banquet hall, Conference hall, Meeting rooms, Lounge bar, Restaurant. These resort are best for team outings.